The women of Kolkata baffle me with their sartorial choices! I am talking about the average middle class woman who you encounter on the streets, in a restaurant or mall, or even the local market.
On one hand you have these gorgeous cotton or silk sarees, paired with statement necklaces or big red bindis or both. No matter what shape, size or age, the woman sporting this look is always stylish and chic. If I were to say that the women of Kolkata own this look, I would not be off the mark.
Source: http://www.deccanchronicle.com
On the other hand, I have found sloppy salwar kameezes with ill fitting tops ans salwars that are a few inches too short. I have seen pretty dresses and trendy tops in summer and great coats and boots in winter. Sadly, I have also seen mismatched kurti and duppataas paired with printed churidars. I have noticed rainbow coloured socks with dainty sandals.
I am all for fusion wear that is interesting, but the most important thing is that the pieces have to go together! There is a fascination that women have with sweatshirts here. I have found them in all colours ranging from grey and navy to fuchsia and acid green! And the best part is that these sweat shirts, complete with a hood are paired with salwar kameezes. Yup, a full blown, traditional salwar kameez and duppatta set, often embellished with prints, embroidery or sequins. To top it all, the accessories are bangles and dangling earrings. The hoodies are just so jarring with the whole get-up! I just wish they'd pair it with a cute cardigan or a longish coat. And when you want to wear that hoodie, pair it with pants please... I am no fashionista but these are basic things.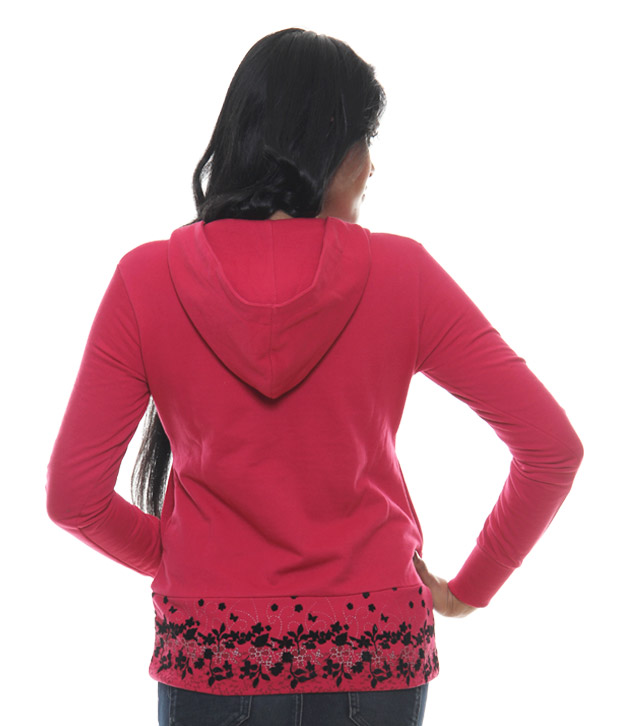 Source: http://www.snapdeal.com